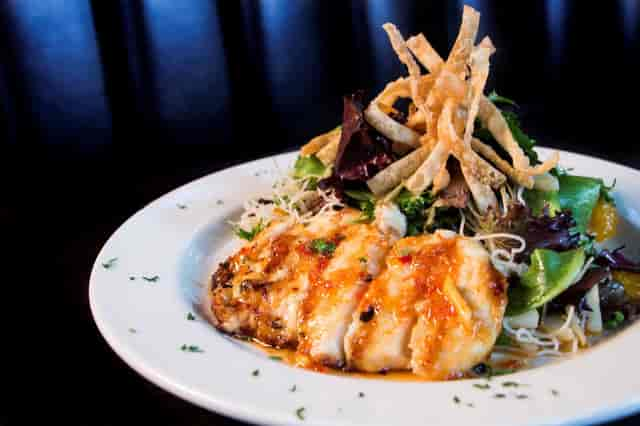 Our Menus
Join the Yacht Club
Receive updates on special events, new menu items, menu reviews, and more!
Limited Take-Out Menu
Like any of the items you ordered?
Thanks for visiting! We'd love to have your feedback.
LUNCH SOUPS & FRESH SALADS
Lunch available 11am - 4pm
Send to a friend
Share this menu with your friends ahead of time to get their mouths watering.
LUNCH SANDWICHES with shoestring or steak fries
Lunch Available 11am - 4pm
LUNCH BLACK MARLIN FAVORITES
Lunch Available 11am - 4pm
LUNCH FRESH SEAFOOD
Lunch Available 11am - 4pm

Sides, Choose 2 Items:
- Mashed Potatoes 
- Roasted Brussel Sprouts
- Green Beans 
- Harvest Wild Rice
- Steamed Broccoli 
- Shoestring or Steak Fries
FAMILY DINNER FOR 4 - $60 (ADD $15 FOR EACH ADDITIONAL PORTION) AVAILABLE FROM 4PM TO 8PM
DINNER SOUPS & FRESH SALADS
Dinner Available 4pm to 8pm
DINNER BLACK MARLIN FAVORITES
Dinner Available 4pm to 8pm
DINNER FRESH SEAFOOD
Dinner Available 4pm - 8pm

Sides, Choose 2 Items:
- Mashed Potatoes 
- Roasted Brussel Sprouts
- Green Beans 
- Harvest Wild Rice
- Steamed Broccoli 
- Shoestring or Steak Fries